It seems that every day there are more and more scams to watch out for, some are highly sophisticated while others just play on the good nature of people. Resale scams are a reality to watch out for when you purchase a timeshare and is a phenomena that affects all timeshare companies and residence club memberships. Garza Blanca Residence Club is no exception and members should be wary of resale scammers.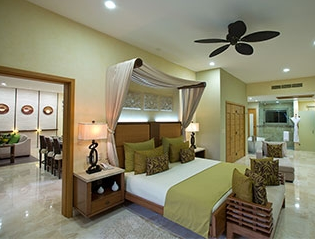 What is a resale Scam?
There are various ways that a resale scam can get to your money. In the case of Garza Blanca owners, the most common type of resale scams to be wary of are those that approach owners out of the blue offering great prices for their timeshare. As most Garza Blanca members are very happy with their timeshare purchase, and are not looking to sell their timeshare, resale scammers call with unbeatable offers. Some Garza Blanca owners may stand to make a great profit on the supposed resale and therefore fall into the trap of paying an introduction fee to the agent for the details of the buyer. Once the money has exchanged hands, you do not hear from the resale agent again and they run off with your money!
Another way that resale scams affect Garza Blanca is with new clients who wish to buy a Garza Blanca membership. Many agents claiming to sell genuine Garza Blanca timeshare are in fact offering limited memberships. Once you have purchased the resale, you may realize that you cannot benefit from all the advantages of club membership and it is as though you were renting the timeshare rather than owning it. New owners should always buy direct from the developer unless purchasing from someone you know or a reputable agent.
The main thing to bear in mind is that when it comes to Garza Blanca Resales, if it seems like an offer that is too good to be true, then it is very likely to be a scam.