Garza Blanca Residence Club in Puerto Vallarta has received a number of awards in recent months that have celebrated its excellence and first class services.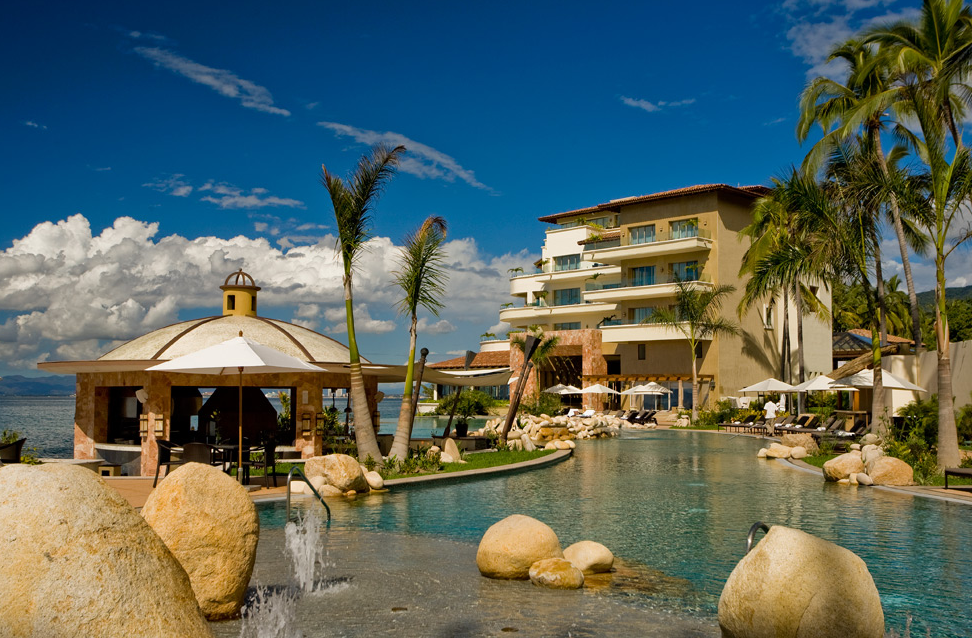 RCI Gold Crown Award
At the beginning of 2014, Garza Blanca Residence Club were awarded once again with the RCI Gold Crown Award for its high standards and efforts in 2013. The largest international timeshare exchange network, RCI makes assessments of its registered resorts to classify them within three tiers. The Gold Crown Award is the highest recognition.
In order to receive the award, various elements are assessed to ensure that high standards are being met on a consistent basis. These standards relate to housekeeping, maintenance, amenities, facilities and service.
Oyster.com
Late 2013, Garza Blanca Preserve was voted Puerto Vallarta's most romantic hotel as well as the No.1 Beach hotel in Puerto Vallarta and Best Luxury Hotel in Puerto Vallarta. Commendations form Oyster.com are particularly trustworthy as the website aims for impartiality, offering unbiased reports of the hotels it visits. Expert reviewers attend the resorts undercover to evaluate the facilities, services, and so on, so that they can provided readers with a no-frills review. Also, the photos published on the website have not been enhanced in any way for a true likeness.
The comments made about Garza Blanca on Oyster.com referred to the amazing scenery, the elegance of the suites and the options for gourmet dining with its extensive wine cellar. The website states: "No hotel compares to the level of luxury the Garza Blanca offers."
Star Diamond Award
Pertaining more specifically to Garza Blanca's delicious gourmet dining, Blanca Blue Restaurant & Lounge was awarded the International Star Diamond Award by The American Academy of Hospitality Sciences (AAHS). This is the second year running that the restaurant received the award which marks the continued efforts by the restaurant to maintain the highest standards.
Independent trustees at the American Academy of Hospitality Sciences oversee a team of expert reviewers who are hospitality professionals and world travelers. They make a series of impartial decisions depending on the quality and level of services. They will evaluate cleanliness, quality of food, atmosphere and hospitality and how consistently these standards are met.